Hi guys! It's been a while since I posted an update re our family. As you all know, we just moved last February to our new apartment just here in Cebu. We are planning to settle down on our since last year December but just this year we have finally moved and one thing I got to say, it was the best decision we have ever made. You see moving as a family with kids around can be a hard task most especially that they will go through a phase of adjustment and also us managing the house just on our own. Or make that my own since the husband is mostly out to work. Most of the things we were struggling upon moving was getting our stocks ready and our food fresh. Hence, getting a home refrigerator became one on top of our priorities! Good thing we were able to purchase with Home Credit Philippines.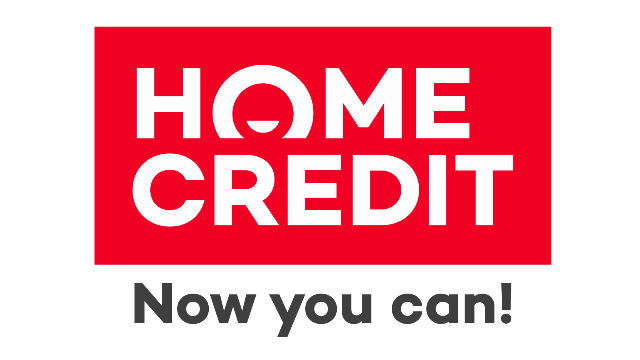 Getting a home appliance for me is such an investment especially if it's for my family's benefit. Storing and stocking fresh produce for my kids is now easy and will be a great tool for me to also start a small business sideline.
What is Home Credit?
Home Credit Philippines has been providing no-collateral loans in the country since 2013. The lender is a part of Home Credit Group, a global consumer finance provider. Loans are available to Filipino citizens only, 18 to 68 years old, with stable income as employees, entrepreneurs, self-employed professionals, and pensioners. Home Credit Philippines offers two types of loans: a non-cash loan (through in-store financing) and a cash loan.
Home Credit Standard Loans
The standard loan is Home Credit's core financial product. It is a non-cash loan that allows borrowers to purchase high-ticket items like laptops, cellphones, gadgets, musical instruments, home or office pieces of furniture and in my case home appliances. This is the product that we availed, we chose the 2-Door Refrigerator from Fujidenzo which costs around
Php9,298.00
. We applied for a loan and submitted 2 IDs and answered the questions from the Home credit agent and gave a downpayment of around
Php6,000.00
which makes our monthly amortization to around
Php490.34
monthly for 9months! It's quite affordable for us considering the price and the brand.
Key Features of Home Credit Standard Loan
Loan amount: Up to PHP 50,000 for mobile phone purchase or PHP 100,000 for all other qualified purchases
Interest rate: Varies depending on the purchase price, chosen down payment, and chosen repayment term (Home Credit doesn't publish its interest rates, but based on computations using its online calculator, rates range from 29.28% to 73.13%.)
Repayment terms: 9, 12, 18, or 24 monthly installments
Loan fees: Processing fee worth 3% of the loan amount
Requirements: At least two valid IDs, at least one being a primary ID (SSS ID, UMID card, PRC card, driver's license, passport, and voter's ID) and with an address
Store availability: Any of Home Credit's 3,500 partner retailers in Robinsons and SM malls, including Abenson, Automatic Centre, and Western Appliances
Brand availability: Samsung, Oppo, Acer, ASUS, Toshiba, LG, Nokia, Sony, Huawei, and more electronic brands
Getting Approved with Home Credit Philippines
As for us getting approved was a breeze, although the questions made by the sales agent was quite personal and long (talk about personal background, salary/sources of income, monthly expenses, etc). Also, once you're there at the store or at the establishment where you plan to buy or loan be sure to
bring your cellphone
as they will be sending verification codes as part of the approval process. After an hour we arrived home and just waited for the delivery of the item. We were so happy because it was really hassle free, we just paid 350 pesos for the delivery charge.
How to Pay for your Home Credit Loan?
After we had our loan approved, the next step in the process is an orientation on how to pay for your loan and also the monthly installments. Here is a breakdown of my monthly installment for 9 months:
Overall for me is a good experience overall. Will I recommend it to others? Yes, absolutely. But Just one tip I can say is to pay your downpayment at a higher price to avoid excessive interest rates. Credits and sources: moneymax.ph